'Bleeding 220' by Feng Haoyu (Silicon Valley, USA)... →
Artist Feng Haoyu recently released a project title 'Bleeding 220' about glare, light leaking, print bleeding, the content reached out to where you don't see, or don't want to see.
2013 Texas Tour "Laura New Myers 'Revived'!"
For this run through Texas I ditched the Live in conversion van and worked with two assistants/interns Jesse New and "Eye am JADE" We were able to explore the the wonderful website couchsurfing.org for our travel across the state. we arranged convenient accommodations and delighted in social intercourse with all different sorts of interesting people each with so very...
another rambling...
I remain victim to my nurturing tendencies and fool to my fixation with love, an affection of ample supply, an abundance which may easily assume futile in such excess on account of the contemptible pestilence which I so readily , so frivolously award with no recognition and even more so no compensation… how could one anticipate any other outcome? I am well aware of the name I have earned...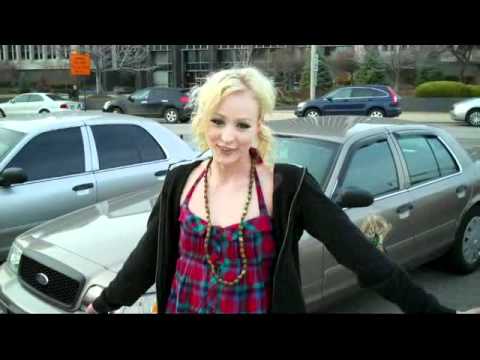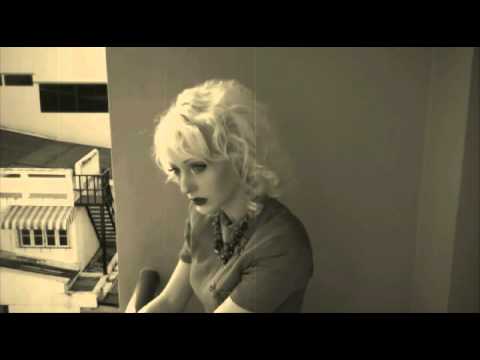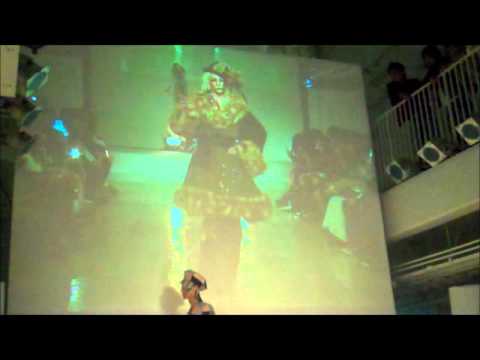 Getting ready to head out for rehearsal for the...
Off to rehearsal before the big "Jasmin" and "Roi"...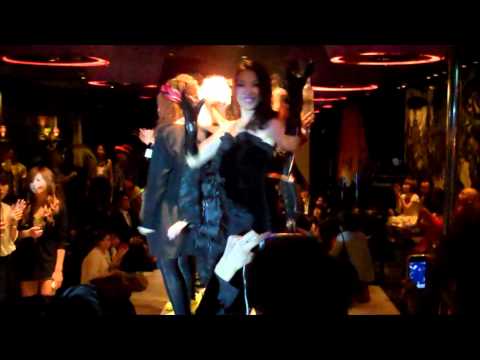 off to get my walk on for Japan... →
begrudging apprehension
Why does illness flow so naturally through my veins, pulsing in my head like a ripening tumor? Why does my soul so openly welcome such foul stirs, bearing their expectation and coating me so effortlessly with midnights misfortune? It taints all that I am and like animalistic impulse I attempt to gnaw away at this disease which is me……nails down to a nub…..fingers raw with pain....
If you were me....
To see what I see.. You would shutter and bawl. To feel what I feel… You would buckle and crawl. To hear what I hear… You would wither and melt. To know what I know… You would know how i felt. To hold as I hold… You would wonder why too. To kiss as I kiss… You would yearning-ly blue.  To gaze as I gaze.. You would loose sense of time. To dream as I...
Shhhhhhhh! AHHHHHHH!!!!
every long drawn breath that slowly enters my body carries a striking pain to my head.and i yearn for the kind tranquile silence,but then i plead for the friendly chaos!when it is quiet it is far too quite.when it is loud it is far too loud.and i know it is just me.I spend my days dreaming as that is all i can allow myself to do.dream of being held and loved and kissed ever so sweetly. why cant...
it's just......
another sigh another breath to take leading to my last. Another daydream, twirling in made up luxury. another blurred vision , spining my head so uncotrollably as i copllapse in distress. another smille on top of a frown. another mask i lay on my face in hopes of suffication. onother dark sky hovering infront of all i am, distorting me more and more. Oh, Why ,is all they left us to satisfy our...
Watch
naughty.....
I open my ribs for you so take my fucking heart. Sweet tart. I'll savor your bi-polar flavor then spit you out ! make me bend. Watch me twist. Sweet lisp of seduction. Leave me in seclusion. While I bleed. Plant our seed. Glutton of love. Unbutton and shove. Incise your needles at fingertip.
?
Every time I think I've figured it out life splits into a thousand more pieces, a thousand more feelings. I find myself contradicting my heart, but is it in fact contradiction if indeed I convince myself it's the truth ? I believe not in love yet I still keep alert. Do I really believe in love or am I just  yearning for a nonexistent state of mind. Tangibility is the truth. If it's not...
something forgotten....
Staring at a familiar stranger with such lust yet such pain. She screams a silent yearning for his eyes to meet hers. She reaches in need of a warmth from a body, Digs deeper in a frozen illusion. So used to abuse, lack of sleep, so confused, Lost reality, a dream of false memory. A glance she did see, it was life filled and love burst ever so sweetly followed by a cursing sword, bleeding heart. a...
bedeviled state of mind...
bittersweet apologies dart impetuously through my head I question if I'm living or wading through dead. shadows seem to paint the walls like portraits of what could be……. I begin to question what I feel and also what I see. a stomach pain strikes deep and hard, a fluttered heart beat starts. Lost in all this mess ive made, I try to filter parts………..
how can you be sure?
what am I to do with my sanity a skew, with this world thats tinted blue? can you see it? How am I to feel? whose to say I'm well or ill? Is it me or just the pill? You feel it too? all these foul frantic carp selfishly they twist and warp not too bright and far from sharp I scowl! What else am I to see when it is undoudtedly what I see exactly and nothing more? How am to have ambition...
America is dead...
ou all should be ashamed of what you've let yourselves become! America the ignorant, the vain, the fat, the dumb! You've lost all your rich morals and conveniently spared the rod, Just to reign in your own glory, you've all made yourselves a god. You pillage all the givers and you leave them in the smog. You take all you can take just like a hoarding hefty Hog! the obesity rate...
curiosity killed the cat..
sweet whispered luring chants of a forbidden sirens call takes hold of all i am.. and i am left with only her song. it becomes me..i become it..and we are one. we are one lost within a foggy melody and nothing more. so like me to never heed the voice inside. warnings feed my curiosity and I have no restraint. I have traveled these seas many a time and never strayed the path… however the path...
on the road again! first stop chicago to shoot with michael rosen and model Jem… then tennesse, alabama,florida, N. carolina, then home.
"If you are pretty enough you can pull off anything, but pretty enough takes..."
– Laura New